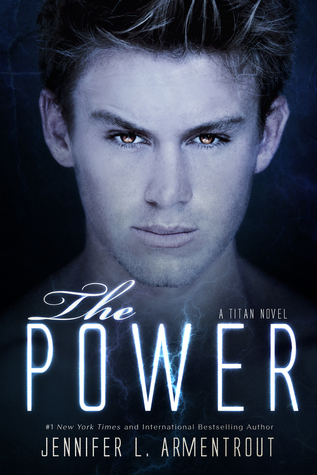 With any great change, there is always strife, and the Covenant University has become the frontline between pure-bloods who want the Breed Order reinstated and the half-bloods who want the right to control their own destinies.
Fate has other plans.

The violence is escalating and war between the races seems inevitable, and it couldn't come at a worse time. Hyperion may be out of commission, but Josie and Seth know they have only earned a reprieve. Seth must get Josie fully prepared, which means controlling her newfound abilities, and they need to find the other demigods before the Titans do.
But the gods are sensing a greater threat.

Only one thing is more dangerous than a bunch of starved Titans, and that's an out-of-control Apollyon. The aether in Josie is drawing Seth in deeper, and when lust mixes with love and gives way to power, he knows being close to her is not only dangerous to her, but to everyone around them, but letting her go requires a level of selflessness that just isn't Seth's style.

The paths taken in the past are becoming the roads of the future.

Just as chaos breaks out, familiar faces from the past return, complicating the already strained bond between Josie and Seth, and when the danger from the Titans erupts with devastating consequences, the dark allure of power calls to Seth again, but this time Josie might not be able to pull him back.

And when the struggle between power and love becomes the deadliest battleground, there may be no salvation.
Review:
First thing i want to add:Team Seth,even if i never thought i will say that!
I wasn't always a big fan of Seth,from the first time i've read about him i hated him a little.Well,let's just say that the hate i felt for him started to fade step by step,after everything that happened in since then.
In The Return was the first time when i realized that Seth wasn't that bad,and it made me happy to know the fact that somehow he gets a second chance to show everyone that he wasn't the bad guy..and ,again,step by step i saw the real Seth.And ,i like what i see.Probably too much.Yikes.That doesn't mean i am no longer Team Aiden..Still love him,but in my heart i have a place for Seth.Yup.
This book was pretty much badass from the beginning until the end.Being back at the Convenant,Seth has to train Josie,so she could be able to protect herself or fight if it'll be needed.But step by steps everything gets complicated.The daimons appear.The Titans follow them everywhere..Seth and Josie know what they have to do next:find the demigods before the Titans..The best part?They are not alone.
Can i just admit that i love reading about this side of Seth?The one who couldn't keep his hands to himself when it comes to Josie?It was pretty much what i hoped that one day i will get to read about!Because this side of Seth is the kind of side every boy has,especially when it comes to a girl they love/like.
I loooo-ved reading again about half bloods,pures and Apollyons.About everything that reminds me of everything that happened the Covenant series.So many memories,so many things ..Well,let's just say that in this book i got the chance to read again about two favorite characters of mine,Alex and Aiden.And there were Luke and Deacon.Oh my,now i realize how much i missed reading about them.Huh.
Anyway,once again this book was full of surprises and it was full of action,because we all know that when it comes to half bloods and pure bloods always something good/bad happen,especially since the rule The Breed Order dissapeard.Crazy,crazy things happen.Short answer:the pures are not happy.And that kind of makes me angry,after all half or full,it doesn't really matter ,because they all come from the same world.
There were a lot of funny scenes,and ,yeah,i laughed a lot.Something i love,because the book was amazing like that.
Seth-i know i wrote a lot about him above,but it seems that i can't help myself.He was badass and all the jazz,but there were moments when i kind of wanted to shake some sense in him because he was too stubborn.Even if i understand every single doubt he had,i still can't agree with him.Not at all!Step by step,i fell in love with the way he was acting when he was near Josie.He was acting like a man in love..Huh,who would have thought that Seth ,the Apollyon ,the one who once was acting like he was the best thing that could happen to someone,will find someone worth fighting for?Well,i had my doubts,but they dissapeard.Poof!
Josie?I really liked her in the first book,but now?Even if she was struggling to learn how to fight or how to summon her powers,she was starting to be a badass girl.And the way she was acting when she was with Seth?It made me like her even more,because after all i knew the way Seth was thinking,and it made me glad to read everything.
This book was pretty much crazy-from the beginning until the end,especially with the way things ended up.With the Titans and the daimons..With Seth.And ,sadly,with Sollos.But,it was funny to read about Hercules and how everyone wanted to kick his ass.Oh my,i laughed out loud because of that.
I admit,i admit!I smiled and laughed a lot,because this book was Amazing!
But..Now i am a little sad and angry!Because i didn't like the way it ended..I mean,i didn't liked what happened and how things turned up from there.At least now i have a reason why to want the next book ASAP!
Badass form the beginning until the end.Don't you DARE to forget that,because after all when it comes to Seth,everything is pretty much Badass!
You can find my review on Goodreads:
The Power
.