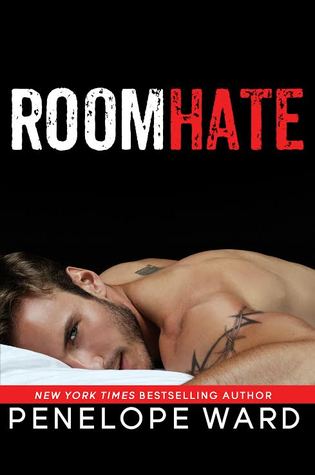 From New York Times Bestselling Author, Penelope Ward, comes a new standalone novel.

Sharing a summer house with a hot-as-hell roommate should be a dream come true, right?

Not when it's Justin…the only person I'd ever loved…who now hates me.

When my grandmother died and left me half of the house on Aquidneck Island, there was a catch: the other half would go to the boy she helped raise.

The same boy who turned into the teenager whose heart I broke years ago.

The same teenager who's now a man with a hard body and a hardass personality to match.

I hadn't seen him in years, and now we're living together because neither one of us is willing to give up the house.

The worst part? He didn't come alone.

I'd soon realize there's a thin line between love and hate. I could see through that smug smile. Beneath it all…the boy is still there. So is our connection.

The problem is…now that I can't have Justin, I've never wanted him more.

Author's note – RoomHate is a full-length standalone novel. Due to strong language and sexual content, this book is not intended for readers under the age of 18.

Review:
After reading the description twice(or maybe more,i don't really remember how many times i've read this description!..Yikes!),i finally decided that i was time for me to read it.And let's just say that it was pretty much okay.
Why okay?I can't really describe what i'm feeling right now about this book.It had many ups and downs,yet i expected everything to be more and it made me want to pump my fist in the air and to yell :c'mon ,what are you waiting for?
Complicated?A little.A little bit strange?Obviously.
This story is about Amelia Payne and Justin Banks,about how everything changed in their life after Amelia's grandmother left her house to them,half to Amelia and half to Justin.But they are not strangers.When they were children they were best friends..until something happened.That something made Amelia run away to live with her father..
Despite a few ups and downs,this story wasn't like i expected.I admit that i liked Justin,even if his attituded was pretty much crazy.He was angry all the freaking time!Something that annoyed me a lot.And Amelia?The way she was watching Justin every single moment,was a little creepy.Okay,okay..From a scale from 1 to 10,this time i give it a 6-7.That creepy.
But still despite everything i wrote above,i've managed to read this book until the end and i liked the way it changed step by step..Mainly,that was because of Bea.Adorable ,sweet little baby who managed to changed Justin-he was less angry,more loving.Ha.
What i really liked was the fact that the whole book was about Amelia and Justin,about what happened in the past and about how they found out a way to move on ,to let the pain behind and find a way to trust each other.Everything was about true friendship..Yet,i knew from the beginning that it was more than that.
You can find my review on Goodreads :
Roomhate
.