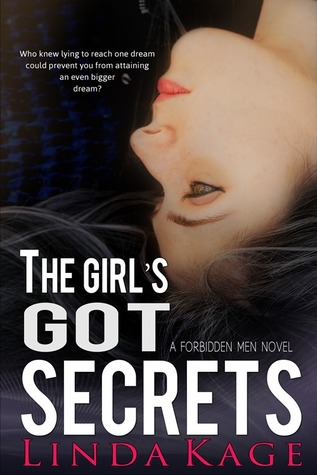 Here's the same old "girl posing as a boy" story but with a rock-n-roll twist.

Remy Curran dreams of one day being in a band, except the group she wants to join refuses to hire a girl drummer. So, she auditions as a guy...and makes the cut.

Becoming "Sticks," a member of Non-Castrato, isn't quite what she dreamed it would be, though. She spends most of her time keeping up the subterfuge and learning how to walk, talk, act, and drink like a man.

But what's even harder to deal with is acting oblivious when the band's heartthrob lead singer, Asher Hart, treats her like one of the guys and not a woman. She never imagined he'd be so much more than a pretty face with a nice voice. But he's better than perfect. He's perfect for her.

When love and lies combine, Remy must keep up the act or lose everything. But who knew lying to reach one dream could prevent you from attaining an even bigger dream?
Review:
Well,it seems that it took me a little while to finish this book and i'm not sure why.Not because i don't like Asher ,but maybe because this story wasn't exactly like the other ones in this series.
In The Girl's Got Secret i got the chance to read more about Asher and what happened when he was younger,but at the same time i got the chance to see how step by step he started to undersand what it meant to be loved by someone or to love someone.Since he wasn't the only main character,we get the chance to read about Remy Curran,a girl whose wish was to became a part of a band as a drummer,but being denied that because she was a girl.The best part?Being stubborn and hell bent on showing everyone she was good enough,Remy did something that nobody expected.
Asher wasn't exactly like i expected him to be.Yeah,i've read about him in the other books,but now that i know his story my opinion about him changed completely.He was funny,sweet and very different .
And Remy?She surprised me a lot by doing everything she could to show the boys from the Non-Castrato band that she was the best drummer,even if the way she showed them that was completely different.I admit that it was an excelent idea,but too bad that she had to lie so much.
What i loved about this book?I loved the fact that everyone from the Forbidden Men series was involved in a way.That was the best thing that could happen,especially after i found out the truth about Pick and Asher..Oh my!
This book had many ups and downs,but it had so many good moments,especially :Pick and Eva's wedding,Asher forgiving Remy..And more.
It was fun,but i admit that i wanted this book to be funny and intense like the other ones.
You can find my review on Goodreads:
The Girl's Got Secret
.