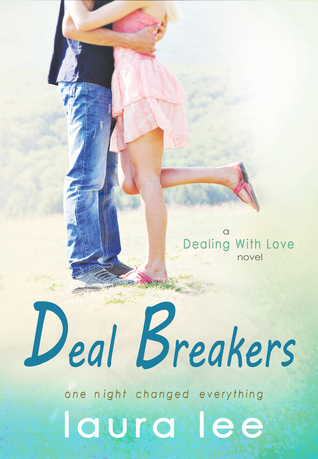 How were they supposed to know that one night would change everything?
Devyn has life all mapped out. She just needs to accomplish one more thing before graduating college and becoming a full-fledged adult—lose her virginity. And who better to assist her than her best friend, Riley?
Riley is the self-proclaimed king of fling. His college years have been filled with meaningless hookups until the one night that ruined him for all other women. The one night he spends with his best friend, Devyn. Right before he screws it all up.
Balls to the wall, baby!
Now five years later, Riley is determined to atone for his mistakes and prove that he can be the man that Devyn deserves. Little does he know that Devyn's been keeping a secret from him all these years. A big secret. Now he has to figure out how to win back the only girl he's ever loved while navigating the pitfalls of her unexpected revelation.
Deal Breakers is filled with lots of laughs, a sexy romance, and an overflowing swear jar.
Review:
I didn't have to think twice about reading this book.I've read the description and i thoughtthat i have to read it asap.And i got that chance .
Deal Breakers is about two friends-best friends-whose life change completely after they decide to spend one night together.One night that transformed them and made them realize that everything changed for them forever.But,what they never thought that it will happen was something that maybe will reunite them later.Maybe.
It was such a nice stories.Easy to read and beautiful,but i got to say that everything happened too fast and too easy.The characters were amazing and the story was writting okay,but ,honestly,i'm so used to reading this kind of stories,and i got to the point where i expect more from them.
So,i'm not saying all this things in a bad way..Don't get me wrong,i loved Riley and Devyn.The friendship between them is something that i wish i could have with someone.And what happen after,it was a little crazy and a little complicated,but at some point was okay with the fact that after everything Riley and Devyn knew each other so well and that something good will happen.
I laughed out loud.I mean,Riley was so full of himself and he was funny without trying .But,there was a point when i wanted to scream out loud that he was stupid(i didn't do that.. *sigh*).He was sweet and charming,when he wanted.At least when it came to Devyn,he was the best for her.
Devyn?She managed to surprise me a few times.And i liked her because she wasn't a drama queen.Her whole life turned upside down a few times,but that didn't bring her down.Strong.
I won't write much about this book because i'm not really sure what to write.A lot of things happened in this book,those things happened too fast ,something i didn't like.But at least it wasn't bad.The story was sweet and easy to read.And i'm pretty sure i've said that above.
You can find my review on Goodreads:
Deal Breakers
.